Hot Dip Coil Galvalume Line
Time:2020-05-29 13:37
Equipment Name: Hot dip coil galvalume line
1. Main Introduce
The SIONPOWER cold-rolled steel strip send to continuous hot-dip galvalume line to electrolytic cleaning, and then send to be annealed in the continuous annealing furnace. After annealed, dip the plate in the molten zinc pot for hot-dip galvaluming. The product is finally formed after finishing, straightening, and passivation process.
The galvalume strip is a long and narrow strip of steel, which is coated with a different degree of the raw material called (zinc). The hot dip galvalume has the advantages of even coating, strong adhesion and long service life, etc. The complex physical and chemical reaction in the bath of hot dip galvalume steel substrate and melting, forming a resistant compact structure the anti-corrosion of Zn Fe alloy layer. The alloy layer is integrated with the pure zinc layer and the strip matrix. Therefore, its corrosion resistance.
2.Equipment Layout
Open-book unit haul car → unwinding pinch machine welding machine cutting machine → tension machine → hot-air purge cleaning unit of the device device → tension machine → furnace measuring tension machine → hot Zhang Ji Zinc pot furnace nose → six-arm three-roll cooling tower air knife → steering roller cooling unit air-cooled unit → hot air blowing device on the device → tension machine → tension machine → light → whole group straightening machine Passive device → tension machine → drying box after the material storage unit → tension machine → Electrostatic Oiler → shear → Export → pinch machine winding unit → haul car.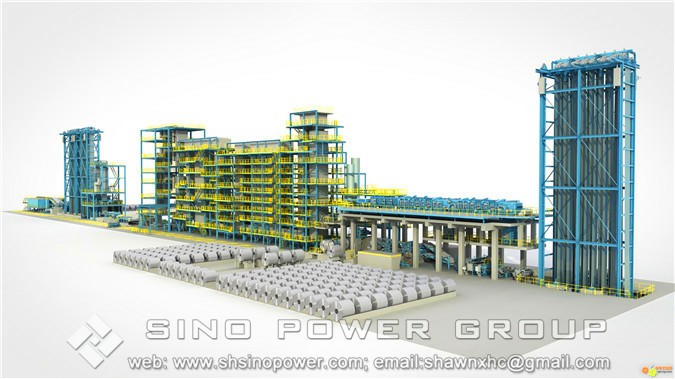 3. Main Technical
| | |
| --- | --- |
| Strip Thickness | 0.2-1.0mm / 1.2-2.5mm |
| Strip Width | 800-1600mm |
| Work speed | 80-150m/min |
| Process method | cleaning and continuous hot dip plating after annealing |
| Energy Sources | soft water, compressed air, steam, natural gas and electricity, etc. |
| Standards | up to GB12754/91 application |

4. Main Use for
Galvalumed steel strip is generally used to produce steel pipe, such as: greenhouse pipe, drinking water pipe, heating pipe, gas delivery pipe; it also can be used in construction, light industry, automobile, agricultural and animal husbandry and fishery and commercial and other industries.
The construction industry is mainly used for manufacture of anti-corrosion of industrial and civil building roof panel and roof grate; light industry with its manufacturing shell of household electrical appliance, civil chimney, kitchen utensils and other, the automotive industry is mainly used for making cars in the anti-corrosive parts; agriculture, animal husbandry and fishery mainly used grain storage, meat and aquatic products freezing processing tools etc.; business is mainly used as material storage, packaging equipment; steel structure Tan a (C, Z type steel); light steel keel, ceiling keel.